New Beginnings Addiction Recovery Center 'NBRC' | A Colorado Nonprofit 501(c)3
—————————————————————————————————————————————————————————————————————————
Residential Inpatient Treatment Center For Addiction & Co-Occurring Mental Illness
Individuals suffering from addiction, substance use disorder, and co-occurring mental health problems
realize success in our opioid, alcohol, drug treatment and recovery programs because they
are able to build a solid foundations at
NBRC.
---
Opioid Treatment | Drug Treatment | Alcohol Treatment

A

Comprehensive

Inpatient | Outpatient | Clean & Sober Extended Care Living Program
Utilizing A Highly Successful Addiction & Substance Use Disorder Treatment Model
---
Non-Fragmented Addiction Recovery

Saving Lives -

Chang

ing Behavior

- Healing Humanity - Restorin

g Family

Everything we do in our opioid, drug, alcohol treatment program is dedicated to giving our clients a second chance at life. The way we approach the start of a new life is by providing a fully integrated addiction treatment regime strategically designed to break the cycle of addiction and change behavior.

---

GIVE THE GIFT OF HOPE AND HEALING THIS HOLIDAY SEASON

A Colorado Gives Nonprofit Participant


'Click on logo to view options'




---

Offering Innovative "State of Science"

Addiction Treatments & Therapies

Medicated-Assisted Treatment (MAT)

Vivitrol Treatment

LENS Treatment

THC Free CBD Oil

BEMER Therapy

BIOMAT Therapy

Acoustic Therapy

Customized & Personalized Plans

Exercise & Nutrition

Ongoing Counseling

Supplimental Care & Services


Medicated-Assisted Treatment (MAT) | Vivitrol Treatment | THC Free CBD Oil

We offer customized and personalized addiction treatment and support to heal our clients including:
Residential Inpatient & Outpatient Recovery, Supplemental Care and Services, Clean & Sober Living Care Programs.
We believe brain chemical deficiencies are the root of all addictions. Science has given us a new breakthrough in treatment, which involves replenishing depleted or malfunctioning neurotransmitters in the brain, as well as repairing internal organs damaged through opioid, alcohol and drug use. We believe the mind and body should be treated first to give our clients the best chance for success in traditional treatment. Our fully integrated program promotes stability across physical, social, emotional, and spiritual channels.
Opioid, Drug, Alcohol Treatment and Rehabilitation Center In Littleton, Colorado
Integrated Collaboration Nonprofit Addiction Treatment Model
'NBRC' One Of The Most Affordable & Highest Success Rate Programs In America

| | | |
| --- | --- | --- |
| | | |
| | | |
| | Opioid Treament, Drug Treatment, Alcohol Treatment Programs designed to break the cycle of addiction and change behavior. | |

Addiction & The Opioid Epidemic

A National Health Emergency

Integration and Collaboration are critical to reach high success rates in fighting substance abuse, addiction and co-occurring mental illness. Collaboration strengthens recovery by improving efficency, increasing values and benefits, reducing costs, improving core competencies by utilizing each organizations skills and abilities and reduces fragmented treatment.

These models are the most succesful in America.

NBRC Success Rates Per Time In Treatment Model
6-9 Months > 70% | 9-12 Months > 84% | 1+ Year > 92%**

**This time includes our extended care program where individuals continue to heal and change behavior, re-enter the work force and utilize a wide variety of personalized care, outpatient programs and services.
---
Mental Health And Addiction | Integrated Treatment Model
A Fraction of Americans with Opioid, Drug and Alcohol Addiction Receive Treatment, Surgeon General Says. Only about 10 percent of people with a substance use disorder receive any type of specialty treatment. And while more than ~50 percent of people with such a disorder also have a mental health condition, fewer than half receive treatment for either.
We concurrently treat the addiction, counsel the mental illness and foster positive attachment health.
| | | | | |
| --- | --- | --- | --- | --- |
| | | | | |
---
How Is Du

a

l

Diagnosis Treated?

The best treatment for dual diagnosis is integrated intervention, when a person receives care for both their diagnosed mental illness and substance abuse. The idea that "I cannot treat your depression because you are also drinking" is outdated—current thinking requires both issues be addressed.

NBRC Delivers A Comprehensive Total Care Program

Detoxification**

Inpatient Rehabilitation

MAT Therapy & Medications

Personalized Treatment - Innovative Therapies

Extended Care - Clean & Sober Living - Intensive Outpatient

Continued Psychotherapy and Education

Self-Help and Support Groups

Fellowship & Service

**Does Not Offer Medical Detox

Opioid Treatment Center | Alcohol Treatment Center

Drug Treatment Center | 501(c)3 Nonprofit


For Substance Abuse & Co-Occurring Mental Illness




Our Clients are successful because they develop and build strong foundations with New Beginnings Recovery Center, in Colorado.

A High Honor

For Our Treatment Programs & Services 'NBRC'

Has Earned The Joint
Commission's Gold Seal Of Approval
Accreditation/Certification.

_______________________________________________

BY THE NUMBERS

16 Years – Helping Thousands Stay Clean & Sober

Inpatient Duration - 30 to 90 days

Ave. Extended Care Stay - 7 Months

% Participating in LENS Therapy - 98%

% Participating In BEMER & BIOMAT Treatments - 100%

BIOMAT is probably the best and most useful FDA approved devices available offering deep relaxation, better sleep, increased strength, vascular improvements and a general sense of well-being.

BEMER Physical Vascular Therapy improves microcirculation and promotes the blood flow in the smallest blood vessels. This improves the performance of the body's cells, which in turn favours the body's own self-healing powers.
ADDICTION TREATMENT - RECOVERY PROGRAMS

We offer varying duration treatment programs customized to fit your needs and change behavior.

Colorado's Most Successful Program

The Support You Need

ggggg

---

HEALTH INSURANCE

We Accept All Major Carriers. Questions?? Call now!

(720) 473-7106

---

'NBRC' + 'MHSH' + 'CSO' Nonprofit Collaboration Partners

To Strengthen Recovery

Increase Treatment Capacity

Expand Prevention Programs

Resources

Important Dates & Services

THUR

FRI

DAILY

Jump Start / Sunday Service

930-1030




When God Steps In,

Miracles Happen

---

Intensive Outpatient Program

5pm-8pm

---

DUI Education -

5-7pm

AA Meeting-

Sober Souls

7-8pm

---

Intensive Outpatient Program

 

5-8pm

 

DUI Therapy - 5-7pm

---

Intensive Outpatient Program 

5-8pm


DUI Therapy -  5-7pm
CMA Meeting-  

7-8pm




---

Heroin Anonymous 

7-8pm

  


---

  

Massage Available By Appointment 
 Neurotransmitter Therapy- LENS
Nutrition Counseling / Fitness
Acoustic Therapy
BIOMAT Therapy

Addiction

A National Emergency

NBRC offers Opioid, Drug, Alcohol Treatment Progams, and Extended Care Living that save lives and restores families.




Please call to schedule an appointment.

720-473-7106



---
Click Here To Apply Visitation Policy • What to Bring • What Not to Bring Learn More About NBRC
---
Our Story
Start a new life at New Beginnings Recovery Center in Littleton, Colorado. Our Opioid Treatment Program, Drug Treatment Program and Alcohol Treatment Program are dedicated to helping people recover and stay in recovery to save lives and restore families. We believe and have proven that healing the mind and body first is most important to give our clients the highest chance of success. With over 35 years of experience and hundreds of thousands of hours dedicated to fighting substance abuse NBRC + MHSH breaks the painful cycle of addiction one client at a time.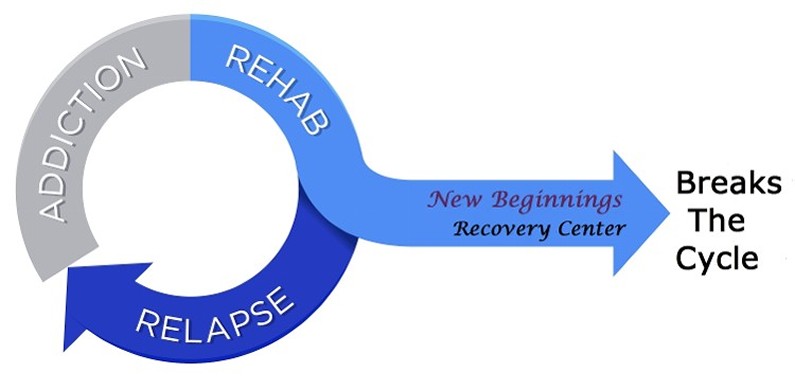 Need Help Financing Opioid, Alcohol, Drug Treatment Programs
Prosper Lending is the premier financing company in the behavioral health industry. With over $5 Billion funded and over 300,000 loans inquiries serviced through their lenders, this is a name and a program you can trust.
Here are some of the benefits you'll receive with a loan from American HealthCare Lending:


Fast & easy loan inquiry process & 100% Confidential
Contact Us in Littleton, Colorado, to learn more about our drug and alcohol treatment and rehabilitation center.
For more information about our Addiction Treatment Programs Call:
(720) 473-7106